9 Best Places to Travel in 2021
Whether you are looking for breathtaking scenery or a relaxing massage, Bali is for you, discover all our activities in Indonesia.
Visit the artisan villages around Ubud on a full-day Balinese culture tour. Discover local handicrafts, including batik in Batubulan, gold and silver jewelry in Celuk, and wood carvings in Mas. Visit Batuan Temple and Sacred Sebatu Spring Temple, then enjoy a buffet lunch overlooking Kintamani Volcano (Mount Batur). In the afternoon, you are guided to a luwak coffee plantation, paddy field, Ubud village, Ubud art market, and Tegunungan waterfall.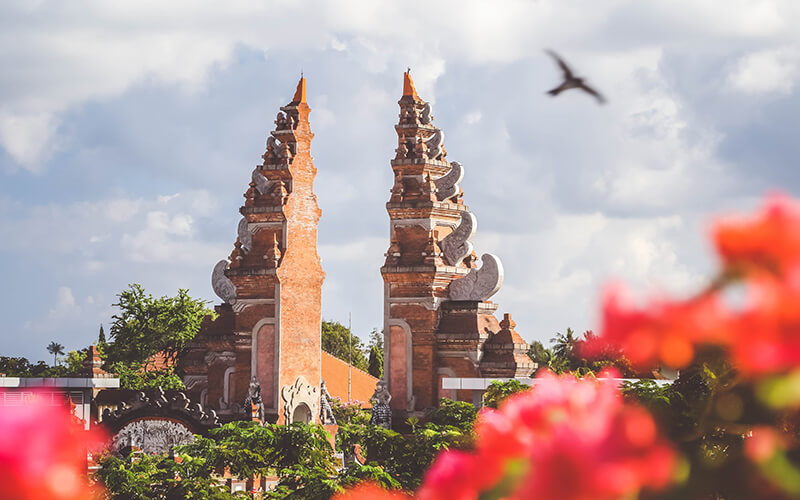 From Coron to el Nido, via Puerto princesa or Palawan,
the Philippines has so many surprises in store for you, visit our offersFrom Coron to el Nido, via Puerto princesa or Palawan,
the Philippines has so many surprises in store for you, visit our offers
El Nido Island is the best option if you want to see beautiful beaches and caves in Bacuit Bay. You will visit destinations, namely: Popolkan Island, Snake Island, Cudugnon Cave, Cathedral Cave, or Pinagbuyutan Island. Each destination has a different story to tell you, so what are you waiting for?
consult our offers.
Want to recharge your batteries?
Patagonia is for you, if you love animals, you will be in heaven in Patagonia, which has countless species. There is indeed a very abundant fauna which includes many indigenous Chilean animals. We think of guanacos (wild Andean mammals related to the llama), pumas that can be seen in Torres del Paine National Park, Magellanic foxes or even large hairy armadillos. see our offers.
Fly to the Maldives, from Malé to Maafushi via Dhigura, discover the pleasure of being cut off from the world and floating above crystal-clear water. Whether you are alone or accompanied, you will undoubtedly appreciate these magical moments cut off from everything. Do not hesitate to consult our offers by clicking on the following link
Santa marta; palomino, or even Carthagnene, fill up with color and sun. Stroll through towns of unparalleled charm and immerse in the local culture. Colombia opens its doors to you. Consult our offers and leave for Colombia without further delay.
Immerse yourself in the heart of the Dominican Republic. Wild nature as far as the eye can see, magnificent beaches. become one with nature and discover the savage side that sleeps within you.
The flow of its waterfalls, its green landscapes, the beauty of its coastline, make Croatia one of the most beautiful countries in Europe. Although its secret is a little less well kept now, Croatia does not lose any of its authenticity. Indeed, the discovery of its villages but also of the national parks of Krka and Plitvice promises you incredible memories.
If you are looking for a green, safe and perfect oasis, you have come to the right place. Slovenia is the green heart of Europe, where everyone can find what is right for them. You will hardly find such a small territory offering so much. Four different worlds merge into a wonderful symbiosis, which is reflected in culture, gastronomy and the jewels of nature. Whether you like to walk the marked paths or prefer to think outside the box, the striking beauty of the landscapes and the authentic experiences made for you are everywhere.
With waters as pleasant as the inhabitants are warm, there is nothing like a Caribbean island to explore the seabed. Laze on beaches of fine white, pink or black sand bordering pure waters of an intense blue. None of the thousands of islands in this archipelago are like the others: from the lush nature of Dominica to the bustling streets filled with music of Puerto Rico, you are sure to find what you are looking for in the Caribbean, whatever your fancy.